The power of AutoAudit®, in the cloud.
AutoAudit® Cloud provides the nimble approach required to serve business leaders, operational management, audit committees, and regulators in these disruptive periods.
Exponential business models, emerging markets, and an unpredictable political landscape have heightened the need for a more agile and opportunistic approach to audit.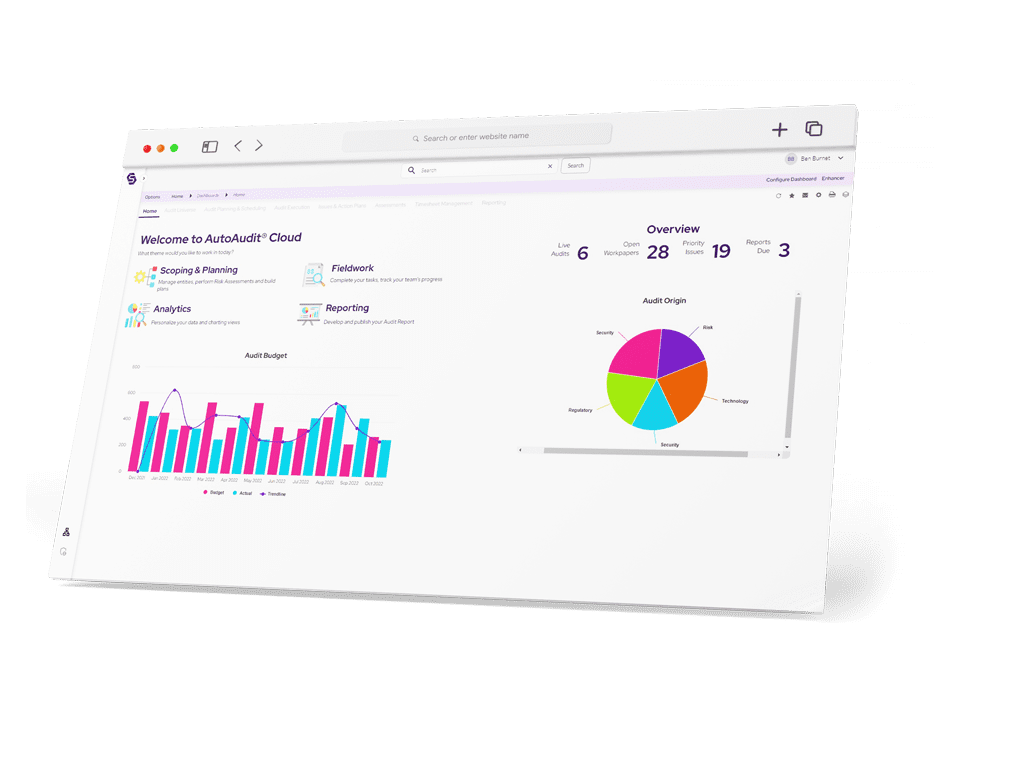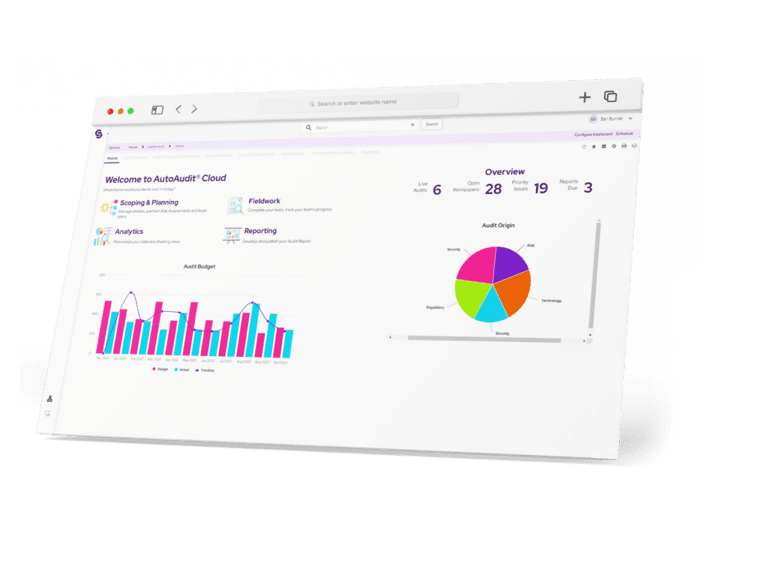 We recognize the
ever-evolving nature
of your role as an auditor, especially as you adjust to the increasing disruptions in today's business landscape.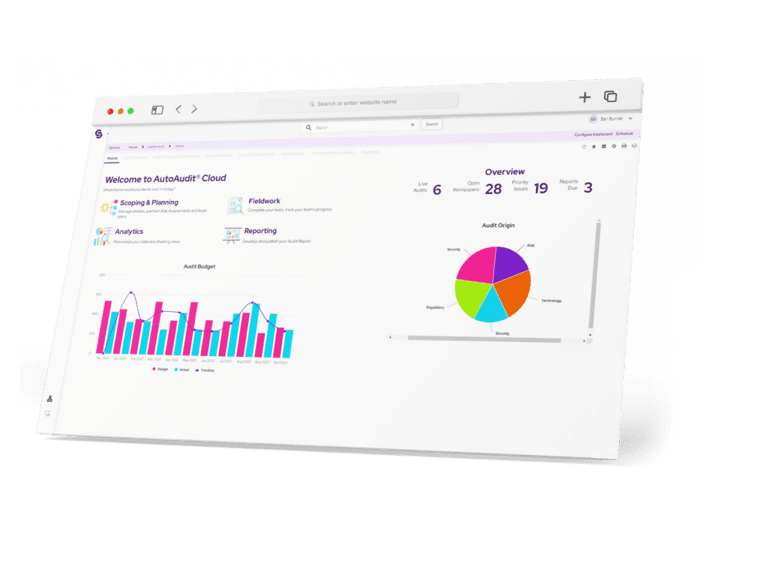 AutoAudit® Cloud is here to serve, support, and enhance your focus during both challenging and opportunistic times.
Our platform offers a streamlined scope definition and collaborative electronic workpapers, enabling your audit teams to maintain structure in their work while also fostering creative thinking. This flexibility is particularly valuable when dealing with emerging risks, new business development, and other activities that go beyond routine processes.
Furthermore, our open platform ensures secure distribution of your findings, promoting transparency and generating buy-in from stakeholders. We understand the importance of maintaining a clear line of communication and ensuring that everyone is aligned throughout the audit process.
Your audit function is part of a
broader
risk ecosystem.
The AutoAudit® Cloud solution is built off the powerful Connected Risk® GRC platform. This cutting-edge solution leverages advanced data modeling and mapping capabilities to harness the wealth of data available to you.
By utilizing these advanced capabilities, our platform ensures a higher degree of standardization, enabling you to streamline and optimize your audit processes. You have the flexibility to create assessment matrices that integrate data from various risk and compliance functions you choose to connect with. This allows you to tap into valuable intelligence and make informed decisions.
With this wealth of information at your fingertips, you can confidently make mid-cycle directional changes in your assessment plan, ensuring it remains laser-focused on what truly matters at any given time. This agility and adaptability are key to effectively addressing evolving risks and priorities.
AutoAudit® Cloud empowers you to maximize the value of these capabilities, enhancing the efficiency and effectiveness of your audit practices.
Elevate
your audit management practices with a range of features designed to enhance and expand your AutoAudit® Cloud solution
At Empowered Systems, we recognize that annual risk assessments vary in their approach across different audit functions, just as the businesses they serve are unique.
AutoAudit® Cloud provides an out-of-the-box solution that delivers configurable risk assessment methodology definitions. It also grants access to our proprietary advanced data modeling, mapping, and workflow developer.
The strength of this offering is demonstrated by our largest Tier 1 clients who use it to develop dedicated risk assessment solutions from the ground up. They process over 300 updates daily, spanning 10,000 to 20,000 touch points.
With AutoAudit® Cloud, you can effortlessly add a work schedule as needed, providing your audit teams with the flexibility to swiftly adapt to business demands for expert independent reviews.
For instance, when examining a new business acquisition or joint venture, assessing the consequences of an emerging risk not yet recorded in the corporate register, or evaluating the impact of market disruptions on vulnerable areas of the business.
All of these processes are efficiently managed through robust version control, ensuring a comprehensive audit trail of plan modifications made throughout the year. This documentation can be readily presented to stakeholders and regulators, offering clear evidence of the audit process.
AutoAudit® Cloud streamlines your audit teams' fieldwork by linking electronic workpapers to multiple audit file elements, eliminating unnecessary duplication. This feature enables the creation of composite workpapers that encompass test plans covering various controls, risks, and processes. These workpapers are seamlessly linked to audit findings, ensuring a strong and easily navigable audit trail.
Additionally, your teams receive checklists to record test approaches and results, eliminating the need for duplicate or intermediary workpapers. This empowers a more efficient and focused audit execution.
Connected Risk® offers sophisticated integrated reporting that can be utilized across all solutions on the Connected Risk® platform.
This capability empowers your teams to create and embed visually appealing and interactive reports on their Connected Risk® dashboards, utilizing a comprehensive and advanced business intelligence reporting system.
Some key benefits include:
Centralized data designs and report management requirements.
Building data designs using Connected Risk® elements.
Managing, publishing, and organizing reports to cater to specific user communities' needs.
Allowing users to reformat and filter reports to communicate specific insights and areas of focus.
Automatic extraction of reports to PowerPoint and other presentation formats.
Exporting charts to Excel, along with the underlying data set, to enable additional reporting options.
AutoAudit® Cloud serves as a reliable single source of truth, offering infinite linkage capabilities that significantly enhance data quality and foster knowledge sharing within your organization.
Leveraging advanced drag-and-drop functionality and robust data mapping capabilities, AutoAudit® Cloud empowers you to effortlessly create additional taxonomies and establish linkages with neighboring risk areas.
With its high configurability, AutoAudit® Cloud equips your teams to:
Experience the difference of AutoAudit® Cloud.
Complete the form on the right to connect with one of our knowledgeable Solutions Experts who can guide you in setting up a proof of concept or even arrange a tailored demo specifically for your team.
Discover the capabilities of our AutoAudit® Cloud and how it can effectively manage the entire audit lifecycle for your organization. Let us help you streamline your auditing processes and maximize efficiency.
"*" indicates required fields
Learn more about internal audit from Empowered Systems®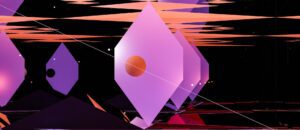 Audit
It's a common misconception: people believe internal audits are about ticking off items on a list, a mere bureaucratic exercise. This couldn't be further from
Look
at other solutions similar to AutoAudit® Cloud
"Powerful
Platform For Compliance With Dynamic Regulatory Environment"
"The product is a powerful platform for regulated firms in the financial industry to comply with the ever-changing regulatory environment. The software helps my organization navigate rules and regulations, internal processes, and regulatory reporting requirements."
Senior Associate, Finance Organization with an annual return of $1-3BN