The future of audit management is here.
AutoAudit Cloud provides a nimble approach that is required to serve business leaders, operational management, audit committees, and regulators by leveraging cloud technologies to deliver results in record time.
Our
most popular
desktop solution is now available in the cloud, making it portable and powerful.
AutoAudit® Cloud serves, supports, and sharpens your focus in challenging and opportunistic times. 
With our streamlined scope definition and collaborative electronic workpapers, your audit teams can maintain structure to their work, but with the freedom to apply creative thinking when presented with emerging risks, new business development, and other activities beyond routine processes. This is all on an open platform that allows secure distribution of your findings to maintain transparency and buy-in.
Empower
your audit management practices with features designed to expand your audit capabilities with AutoAudit® Cloud
Flexible risk assessment capabilities
Agile audit planning
Streamlined audit execution and follow up
Report
Flexible risk assessment capabilities
At Empowered Systems, we recognize that no two audit functions do annual risk assessments the same way, and that the businesses they serve are also unique. 
AutoAudit® Cloud offers an out-of-the-box solution that delivers a configurable approach to risk assessment methodology definitions and provides access to our proprietary advanced data modelling, mapping, and workflow developer.
The strength of AutoAudit® Cloud is proven with some clients using it to develop dedicated risk assessment solutions from the ground up, processing over 300 updates per day spanning 10,000 to 20,000 touch points.
Agile audit planning
Streamlined audit execution and follow up
Report
Start a free trial of AutoAudit® Cloud and see how your organisation can advance with confidence
"*" indicates required fields
Share this page with your audit management practice
"Powerful
Platform For Compliance With Dynamic Regulatory Environment"
"The product is a powerful platform for regulated firms in the financial industry to comply with the ever-changing regulatory environment. The software helps my organization navigate rules and regulations, internal processes, and regulatory reporting requirements."
Senior Associate, Finance Organisation with an annual return of $1-3BN USD
Looking for something else?
Empowered Systems has a number of products that complement our existing product suites. Check out the alternatives below:
Learn more about Audit from Our Blog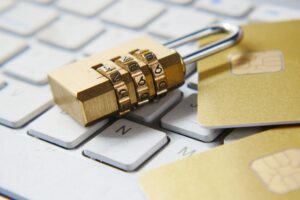 Audit
Cybersecurity remains the top priority for internal auditors, according to latest surveys. This is the third year in a row that cybersecurity has topped the