Business Continuity Management
Ensuring you're always in business.
Never allow a disaster to halt your business again. With Connected Risk®'s Business Continuity Management (BCM), your organization can sustain the uninterrupted delivery of products and services at predetermined acceptable levels, even in the midst of disruptive incidents.
Our solution takes a comprehensive approach to business continuity planning by establishing preventive measures and recovery systems to effectively mitigate potential threats to your company.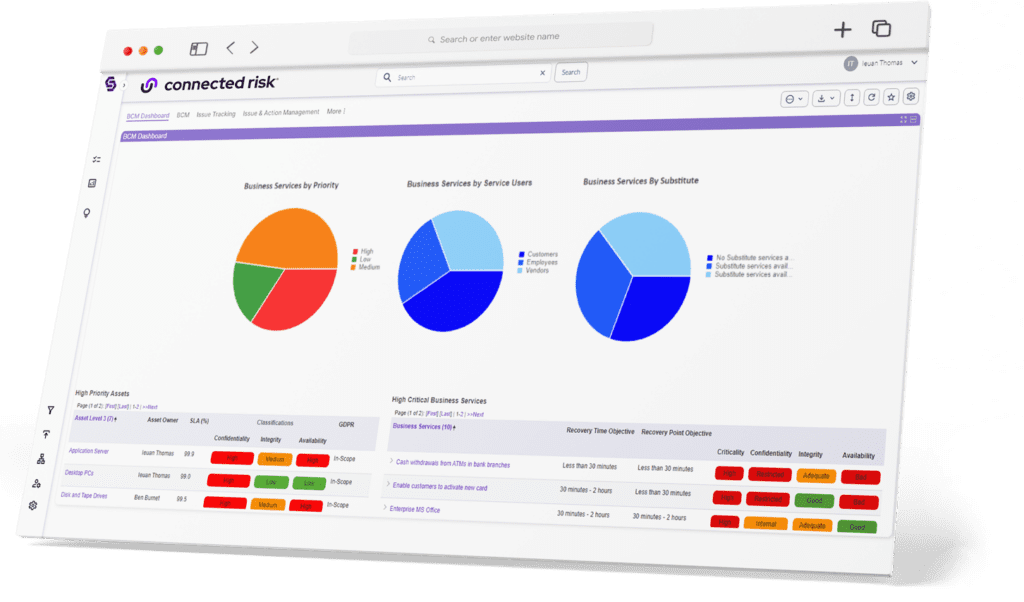 Protect your business
from disruption with Connected Risk®'s Business Continuity Management
In today's dynamic landscape, it is crucial to analyze and monitor both internal and external threats on an ongoing basis. By creating an inventory of critical business services, third-party applications, and more, you can identify high-risk assets and potential failures that could have a significant impact.
Connected Risk® empowers you to develop comprehensive continuity and recovery plans for critical business processes and IT functions. Through thorough assessment and testing, you can ensure the resilience of your business. Gain a holistic view of your risk landscape and drive continual improvement with objective measurements using Connected Risk®.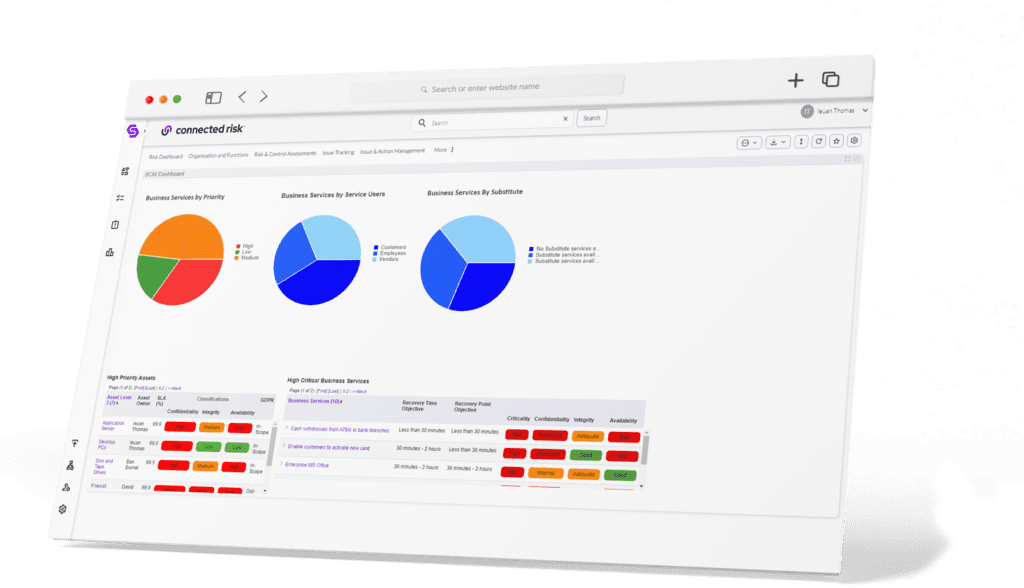 Business Continuity Management on Connected Risk® provides you with a comprehensive approach to risk management, enabling your teams to:
Staying in business doesn't have to be complicated.
Fill out the form to the right to be connected to one of our Solutions Experts that can assist you with standing up a proof of concept or even working within your parameters to get a demo started for your group today. 
Learn more about our Connected Risk® Business Continuity Management solution and how it can manage the entire GRC lifecycle within your organisation.
"*" indicates required fields
Learn more about business continuity from Empowered Systems®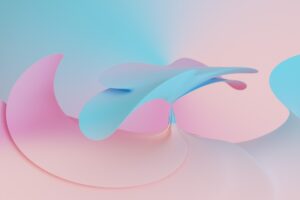 Business Continuity
In an increasingly volatile and complex world, resilience has emerged as a critical prerequisite for corporate performance. The global COVID-19 pandemic, with its profound human
Expand
and integrate your solution with
"Powerful
Platform For Compliance With Dynamic Regulatory Environment"
"The product is a powerful platform for regulated firms in the financial industry to comply with the ever-changing regulatory environment. The software helps my organization navigate rules and regulations, internal processes, and regulatory reporting requirements."
Senior Associate, Finance Organization with an annual return of $1-3BN