REGULATORY CHANGE MANAGEMENT FOR CONNECTED RISK®
Regulatory change management enables your compliance team to actively manage change in a connected and structured manner with both speed and precision
The regulatory environment is rapidly evolving, creating compliance risks and operational challenges for organizations. With the rate of regulatory alerts continually increasing, it is critical that firms manage their compliance risks and allocate resources where it matters.
We understand that to
stay compliant
and adequately assess the impact of changing regulations, you need confidence that your firm's policies and procedures are always aligned with emerging regulatory rules.
A robust regulatory change management framework enables organizations to better adapt to rule changes. Our award-winning Regulatory Change Management solution empowers your compliance team to actively manage change in a connected and structured manner with both speed and precision.
Regulatory Change Management, a solution on our Connected Risk® platform, empowers organisations with a connected and comprehensive approach to this process, enabling your compliance team to understand and action on that data.
Empower
your regulatory change practices with features available right out of the box
Adapt
Identify
Clear Reporting
Regulatory Interactions
Adapt
Regulatory Change Management offers enhanced content integration and mapping capabilities to ensure your compliance teams do not miss a relevant regulatory development. Content can be seamlessly integrated from third party data feeds, ensuring teams receive the essential information needed to interpret emerging legislation and regulation. Use your existing regulatory content provider or one of our large network of
EmpoweredNEXT® ecosystem partners
to ensure the required regulatory coverage.
Identify
Clear Reporting
Regulatory Interactions
Our Policy Management module
enables
your organisation to connect regulatory change to your policy lifecycle
This complementary solution provides a comprehensive breadth of agile, integrated, and smart policy management functionality including library management, authoring, review and publication as well as attestation and breach and policy exception management.
Your function is part of a broader risk ecosystem, encompassing neighbouring risk and compliance functions, you will have access to several pools of relevant risk data. Often this will not necessarily abide to a common standard and may reside on multiple legacy solutions that are not integrated. The Connected Risk® platform, which underpins Regulatory Change and Policy Management, can draw upon this data using advanced data modelling and mapping capabilities that also facilitates a greater degree of standardisation.
The solution maximizes the value these capabilities bring. We offer flexible assessment matrices that draw on data from any risk and compliance functions you choose to connect with. Based on the intelligence these connections provide, you can apply mid-cycle directional changes in your assessment plan to ensure it remains focused on what matters most at any given time.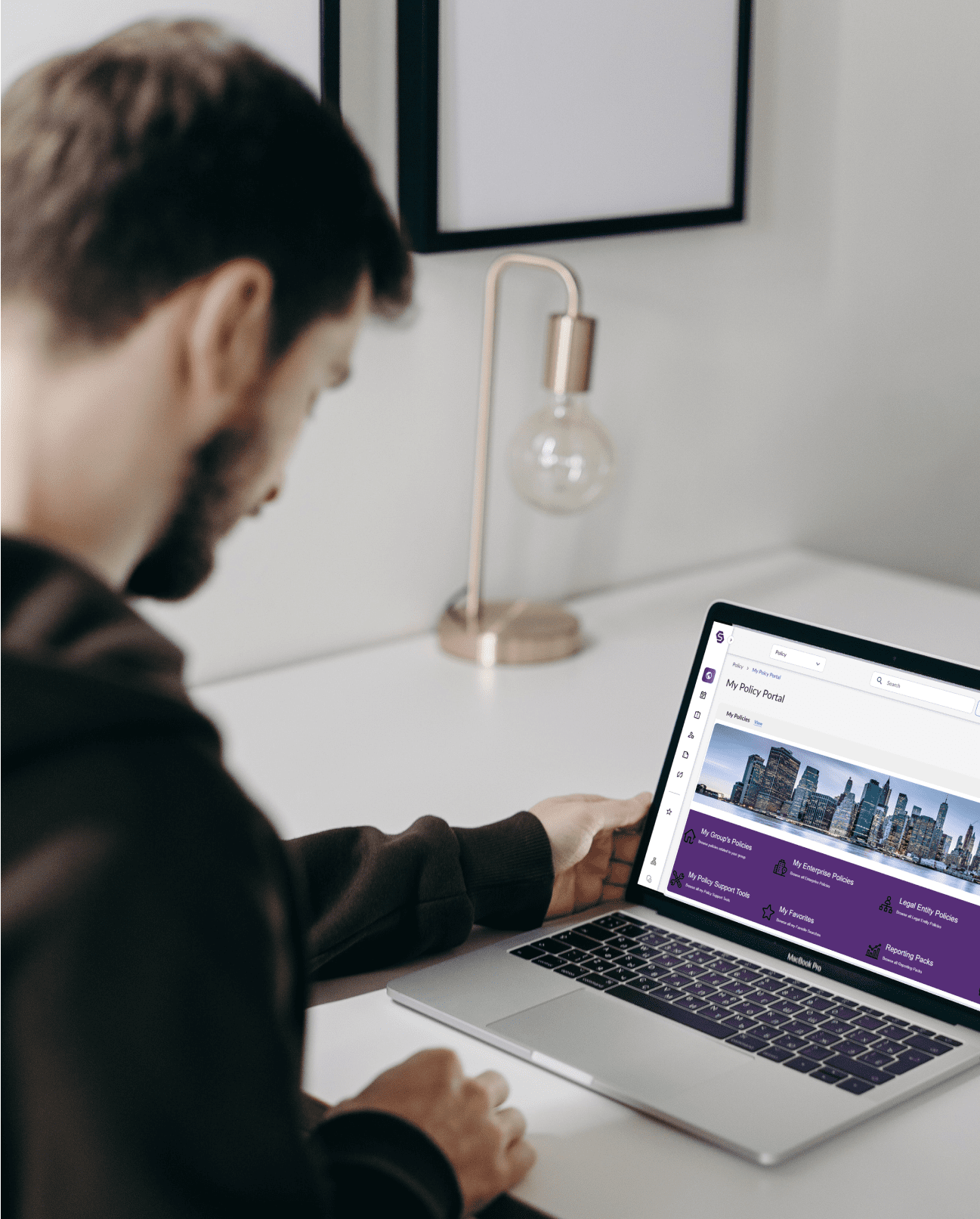 Connected Risk® provides you with a single source of truth that provides infinite linkage capabilities, and in turn, increases data quality and knowledge sharing
Connected Risk® utilises enhanced drag-and-drop and powerful data mapping capabilities for creating additional taxonomies and linkages into neighbouring risk areas.
The Regulatory Change Management module is highly configurable and can help your teams.
Start a free trial of Connected Risk®'s regulatory change management module and see how your organisation can advance with confidence
Start a free trial of
Connected Risk®
Fill out the form below to schedule a live, personalised demonstration of any of our solutions listed below.
"*" indicates required fields
Share this page with your regulatory change practice
Expand
and integrate your solution with
"Powerful
Platform For Compliance With Dynamic Regulatory Environment"
"The product is a powerful platform for regulated firms in the financial industry to comply with the ever-changing regulatory environment. The software helps my organization navigate rules and regulations, internal processes, and regulatory reporting requirements."
Senior Associate, Finance Organisation with an annual return of $1-3BN USD