White label, create, and design your own solution using our templates as your interface.
Join global consultancies worldwide that use Empowered Systems' EmpoweredNEXT™ and Connected Risk® templated solutions to deliver extraordinary white labeled solutions designed around your consultancy's area of expertise. Create your own solutions right within our platforms and open your organization up to an ecosystem of customers that need your GRC and ESG services.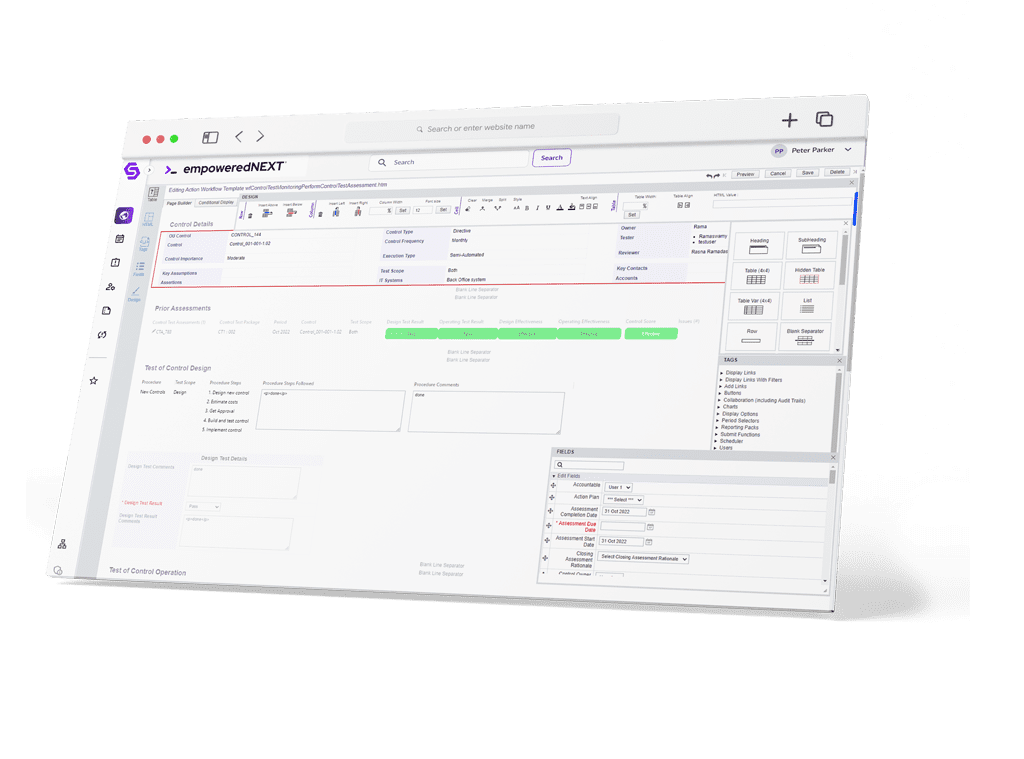 Trust in a purpose-built, true no-code platform to
deliver complex
GRC solutions for your team
Introducing the EmpoweredNEXT™ Platform – a game-changing solution transforming the way enterprise level applications are built and deployed. Our groundbreaking platform boasts a unique no-code application framework that sets it apart from anything else in the market. 
With intuitive modelling tools, every aspect of an application can be defined and managed with ease, from the data model to the user experience – no need for proprietary coding languages or technical know-how. With EmpoweredNEXT™, the future of GRC & ESG application development is here.
Dive deeper into how EmpoweredNEXT can be leveraged to help your organization realize its ESG and GRC goals:
EmpoweredNEXT™ is a nimble, agile platform designed to create implementations from start to finish in just a few short months. Available in more than 20 languages, EmpoweredNEXT™ can also help you realize your applications to localized communities globally. 
Fill out the form to the right to be connected Alex so that he can assist you with standing up a proof of concept or even working within your parameters to get a demo started for you and your team today.
Learn more about our EmpoweredNEXT™ solution and how it can help build a custom, enterprise-grade solution for your organization's needs.
"*" indicates required fields