No-code. Agile. Purpose-built for IT Teams.
With over a million global users and a deep understanding of different industries, our purpose-built, no-code platform is designed to scale with your organization's present and future needs.
By integrating data and domain expertise, it empowers stakeholders and IT leaders to make risk-aware decisions in real-time and contribute to a holistic view of the organization's need, rather than it being siloed. Plus, our intuitive user experience ensures that everyone can contribute to developing an application that fits all of your GRC needs.
Don't let complex software and elongated implementation times slow down your business growth; switch to EmpoweredNEXT™ and simplify your risk management needs with a no-code platform built just for you.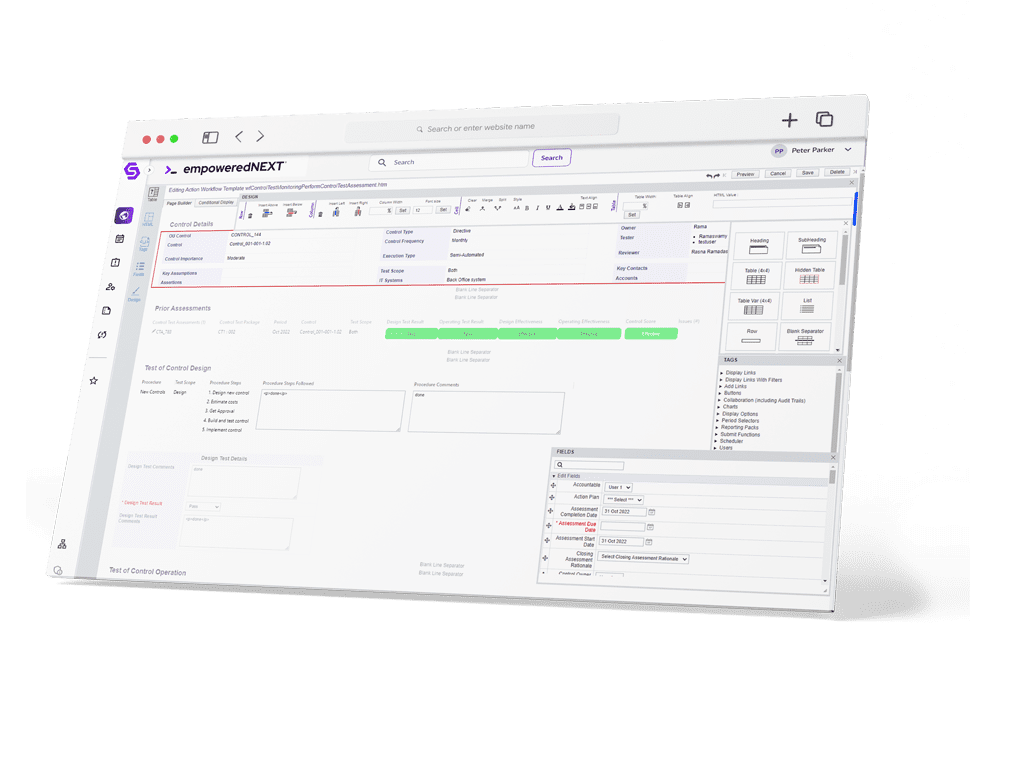 Trust in a purpose-built, true no-code platform to
deliver complex
GRC solutions for your team
Introducing the EmpoweredNEXT™ Platform – a game-changing solution transforming the way enterprise level applications are built and deployed. Our groundbreaking platform boasts a unique no-code application framework that sets it apart from anything else in the market. 
With intuitive modelling tools, every aspect of an application can be defined and managed with ease, from the data model to the user experience – no need for proprietary coding languages or technical know-how. With EmpoweredNEXT™, the future of GRC & ESG application development is here.
Dive deeper into EmpoweredNEXT™'s capabilities right out-of-the-box designed with your solution in mind:
Our platform provides you with a single source of truth with infinite linkage capabilities, thus increasing data quality and knowledge sharing and you can always evidence a clear and robust governance framework to regulators, risk, compliance and audit committees as well as your shareholders.
The solution utilizes enhanced drag-and-drop and powerful data mapping capabilities for creating additional taxonomies and linkages into neighboring risk areas.
Explore
how EmpoweredNEXT™'s no-code framework can work for your solution
Page builder, data field creation, workflow designer, charts, filters, security, roles, and more.
Data structure without code
A flexible and adaptable data model forms the core, with infinite many-to-many relationships between entities determining data and security flows
Create extensive interactive reports with an integrated report builder and publish to solutions for all users to benefit.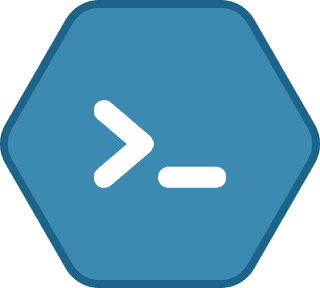 The properties of a node can be configured to determine how it behaves and relates to other nodes. Edit security, workflows, data fields, metrics, and more.
Fully documented RESTful API web service endpoints that allow programmers to directly insert and retrieve data from and into our core products: Connected Risk®, EmpoweredESG™, and AutoAudit® Cloud.
Load Java Code Packages to customise a solution, change the branding style of the system template, and manage template versioning with ease.
Discover
why the EmpoweredNEXT™ platform is right for your organization
We are committed to helping your organization unleash its true potential. Our powerful platform is packed with unique features that have been carefully designed to ensure that you can get the most out of your individual GRC or ESG solution. With our fully featured, easy-to-use platform, you can harness the full power of our no-code tools without having to worry about disruptions or risks.
Learn more about the tools that can take your organization's GRC and ESG programs to the next level below:
Looking to build your own solution?
Talk to one of our experts.
Fill out the form to the right to be connected to one of our Solutions Experts that can assist you with standing up a proof of concept or even working within your parameters to get a demo started for you and your team today.
Learn more about our EmpoweredNEXT™ solution and how it can help build a custom, enterprise-grade solution for your organization's needs.
"*" indicates required fields