MAXIMISE THE INSIGHT YOUR INTERNAL AUDIT TEAM DELIVERS TO YOUR ORGANISATION
AutoAudit® empowers internal auditors to take the complexity out of their audit processes. Valuable time and resources can be refocused on delivering deeper insights into how your organisation can improve processes, better manage its risks and control material weaknesses.
IMPROVE THE EFFICIENCY OF YOUR INTERNAL AUDITS
AutoAudit® improves the efficiency of the internal audit process.
Used by hundreds of organisations around the world, the AutoAudit® software solution improves the efficiency of the internal audit process and offers enterprises of all sizes a structured approach to scoping and conducting audits.
Fast to implement. Simple to maintain.
AutoAudit® is a secure audit automation tool that is fast to implement and simple to maintain. A trusted solution for over 20 years – designed by auditors, for auditors. This powerful application automates the audit process, empowering consistency and transparency across the full audit lifecycle.
Explore our AutoAudit® solutions below.
Elevate the Internal Audit function and deliver immediate value with a comprehensive solution ready in the cloud.
Engage stakeholders throughout the audit lifecycle, accelerating analysis and building collaborative partnerships.
Enrich the business, enabling positive change based on strategic guidance.
Simply populate libraries of templates, models and formats, which become the cornerstones of your new, consistent audit methodology.
Import and export functions consider importing existing audit plans, workpaper formats and report outlines into the library, where they can be easily retrieved when needed.
AutoAudit adapts to any audit structure (including CoBIT, CSA, CoCo, COSO) and automates key aspects of the audit process; risk assessment, scheduling, workpapers and reporting.
AutoAudit® Cloud Advantages
Your goals with AutoAudit's core functionality themes, enjoying confidence from day one 
Your team's success by adopting a comprehensive cloud solution, tailored to your needs
To evolve your internal audit functions as the industry adapts, and expand into the full enterprise-class EmpoweredGRC platform
AutoAudit® Desktop Advantages
It takes an average of 10 days from start-to-finish, so you can get set-up and running quickly
We ensure a gentle learning curve with our tailored virtual training, building confidence quickly
There is a low-cost of overall ownership – with complimentary upgrades and no hidden fees
Here's what you get with AutoAudit®.
Identify Risk Criteria and Define Risk Models
Design an Audit universe composed of user-defined Auditable entities
Define Audit frequencies for planning consistency
Schedule Audits from risk assessments
Assign staff to audit projects and define audit milestones
Organize schedules with a drag-and-drop calendar interface
Use the search function to match auditor skills with audit requirements
Review historic metrics to influence planning decisions
Record activities via checklists and workpapers
Document testing and supporting evidence
Highlight gaps encountered during the audit
Leverage a Testing Matrix to display coverage conclusions
Action Plan and Issue Tracking
Collaborate with auditees to manage issues/finding remediation progress
Benefit from free auditee access to web-enabled Issue Tracking
Tailor email notifications and reminders, prompting for timely task completion
Design, produce and distribute reports.
Create custom reports or leverage a library of standard report templates
Run reports incorporating automatic filtering, tailoring the results intuitively
Obtain real-time analytics by running SNAP! Reports from any Workpaper
Audit Committee Reporting
Author Audit Report templates to introduce consistency in branding and layout
Leverage tokens to pull in audit-specific details, saving significant prep time
Audit outcomes are displayed in familiar Word formatting
Tailor Audit Report details to match the audience, thus promoting greater transparency between Auditors and the Audit Committee
PARTNER WITH US TO EXPAND YOUR AUDIT REACH
Trusted resellers worldwide
Empowered Systems partners with the leading data, news, solutions and technology providers to create innovative and leading solutions. 
Learn more about Audit from Our Blog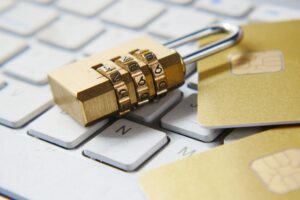 Audit
Cybersecurity remains the top priority for internal auditors, according to latest surveys. This is the third year in a row that cybersecurity has topped the