Advance your ESG programs with confidence using the best and most complete performance and risk management solution, EmpoweredESG®
Built off of the EmpoweredNEXT® platform, and from the makers of Connected Risk®, the award winning, no-code, and all-in-one governance, risk, and compliance software, EmpoweredESG® provides the most comprehensive management of your ESG risk and performance.
Give your organisation a clear view of its ESG impact and responsibilities
With the ever-changing landscape of ESG frameworks and emerging regulations, a rigid ESG approach will soon fall short of your changing regulatory obligations. A clear, auditable view of your organisation's ESG aspirations, activities and risk management is required to inform disclosures, regulatory compliance and stakeholder reporting.
Take an objectives centric approach with scorecards that measure your results in real-time
EmpoweredESG®  establishes your ESG vision through objectives directly mapped to framework disclosures, regulatory obligations, and internal policies, providing the flexibility to ensure full regulatory coverage, auditable evidence for informed ESG reporting and the ability to evolve with the maturing landscape.
EmpoweredESG® is mapped to common ESG frameworks
We use metrics and targets defined for achieving your ESG strategic objectives, directly mapped to and informed by ESG Framework disclosures, regulatory obligations and horizon scanning and internal policies. OKRs provide a complete view of all downstream initiatives, indicators, business impacts, external parties, risks and opportunities, scenario analysis and GHG emissions required to inform ESG reporting and monitor OKR achievement.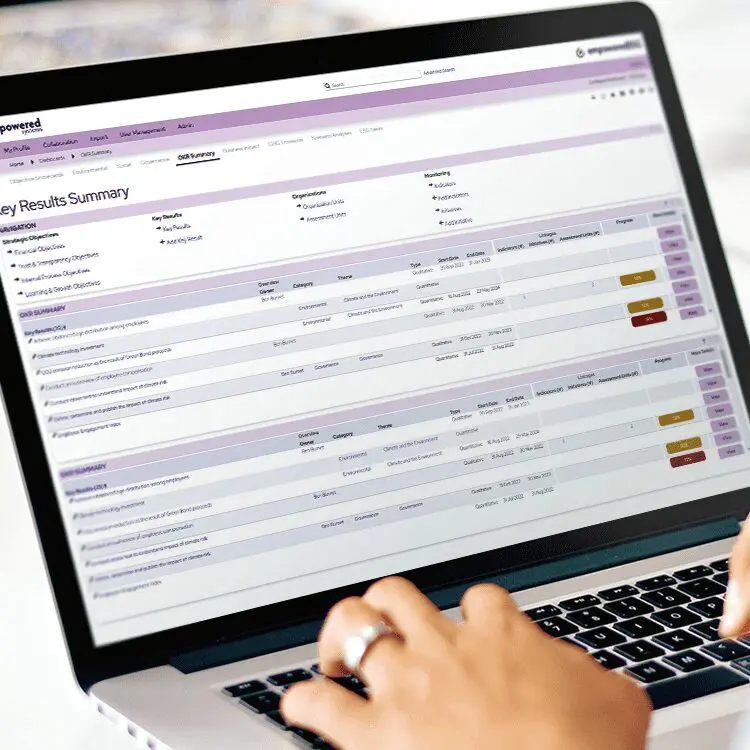 Get a full picture of your ESG impact when viewing and assessing all elements of your business
Understand the impact of every facet of your organisation on achieving your ESG objectives with EmpoweredESG®  business impact libraries. Define your organisation with libraries of your products, services, processes, policies, external parties, etc. to better identify your OKR risks and opportunities, scenario analysis and GHG emissions assessments. 
Complete visibility that allows for clear understanding and effective reporting
EmpoweredESG®  provides full risk management capabilities to assess, mitigate and treat risks, informed by a view of the related OKRs and business impacts. Scenarios are created and mapped to the OKRs to enable clear visibility of their effects on the business and ESG reporting requirements.
EmpoweredESG®  manages GHG emissions assessments with visibility of the parts of the business contributing to the GHG emissions including 3rd parties and their reported emissions.
Learn more about ESG from EmpoweredINSIGHT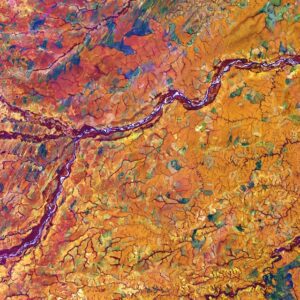 ESG
Making the right decisions about which dimensions of Environmental, Social, and Governance (ESG) to focus on is essential for any company's success. A forward-thinking company
The foregoing information is intended to outline our general product direction. It is intended for information purposes only, and may not be incorporated into any contract. It is not a commitment to deliver any material, code or functionality, and should not be relied upon in making purchasing decisions. The development, release, and timing of any features or functionality described for Empowered Systems products remains at the sole discretion of Empowered Systems.